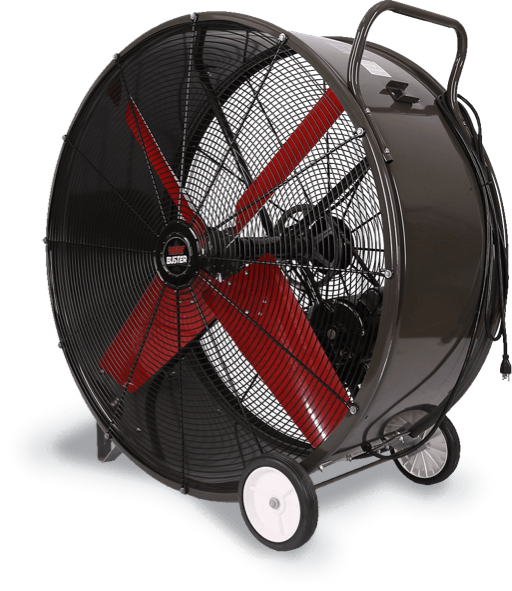 Moving Air Worldwide
Triangle Engineering was established in Houston, Texas in 1948 and relocated to Jacksonville, Arkansas in 1974. We make products that cool people, places, and products worldwide.
A fan for every need
Throughout the years, we have more than tripled our product mix. Triangle offers the widest selection of portable barrel fans in the country. Our powerful air movers include portable and ceiling mount options for the HeatBuster belt-drive fans, and Portable Cooler direct-drive fans. We manufacture industrial wall fans and shutters; agricultural fans, doors and discharge cones, JetAire high-velocity fans for factories, farms and golf courses, Master Breeze pedestal fans with a variety of mounting options; Comfort Cooler and Comfort Aide whole house fans and shutters; many wall exhaust and supply fans and shutters, including general-purpose exhaust fan package GPX; jet upblast and hooded roof mount fans, and tube and vane axial fans. We have a very wide selection of hazardous location fans in nearly every fan category.
Meet Our Team
Preston Robinson
President
Tanner Robinson
Vice President
James Quinn, P.E.
Engineering Director
Debbie Bennett
Customer Service Manager
Sherry Lawrence
Accounting
Taylor Umfleet
Accounting
Shawna Gaddy
Customer Service